The holiday season is prime time for shopping. But with so much competition, it's important that your brand's social media sticks out to boost sales. In this article, we'll give you nine social media tips you can use to grow your brand's holiday sales next holiday season.
1. Write Product Reviews
Consider writing reviews of your products on your company blog and promoting them on social media. These overviews can include special product tips, show off product features, and even include videos and photos that highlight your product in a new light. Even better, get a guest writer to author these posts so you can offer a fresh perspective on your company's holiday gift offerings.
2. Inspire with Gift Roundups
Help the customer that's shopping for someone who has it all with gift roundups. Pick a unique theme for each roundup and post the products to your company blog and social media outlets. Bonus points if you offer roundup specific deals or coupons!
Here's a few roundup examples to spark your creativity:
     10 Gifts for The Coffee Lover in Your Life
     Top 5 Gifts for The Jetsetter That Has it All
     Fuel Their Game with The Top 5 Gifts For Sports Lovers
3. Take Advantage of Holiday Hashtags
#Christmas, #HolidaySpirit, #NewYearNewMe, and the list goes on. Social media hashtags are huge during the holiday season, and your brand can use them to drive sales. Tag your Instagram, Twitter, and Facebook posts properly to ensure they appear in holiday social media searches all season long. Oh, and don't forget to use visual media to stand out in the search results.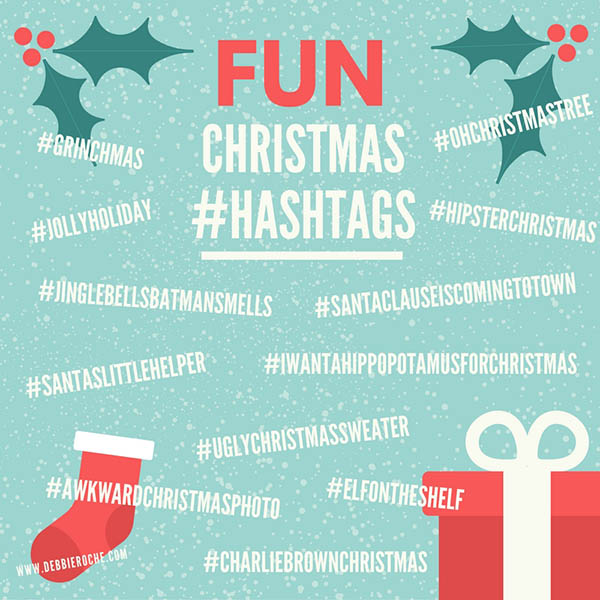 4. Social Media Only Deals
Keep your customers glued to your social media pages by offering social media specific deals. These can either be product specific ($10 off a product) or a promo code that gives customers free shipping, a percentage off their bill, or even a free bonus gift.
5. Holiday Social Media Branding
Get in the holiday spirit by giving your social media accounts a holiday makeover. This can be as simple as adding a Santa hat to your Twitter profile picture and a snowy filter to your cover photo. Combined with other tactics on this list, holiday branding shows that your brand is active during the holiday season
6. Use Your Network of Influencers
Partner with influencers to promote your products. Are you a clothing brand that's trying to push a holiday sweater? Send product samples to local fashion vloggers. In turn, they may promote the products on their blogs, social media, and other outlets.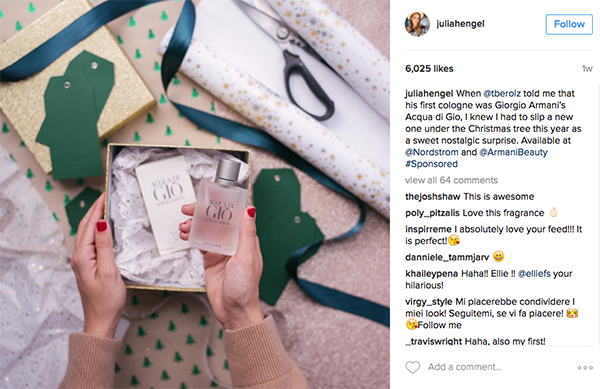 7. Video Specials
Video is the king of Black Friday, and the holiday season is no different. Make holiday inspired videos like product reviews, comedic specials, and behind the scenes specials to keep your audience engaged during the holiday season. The videos don't necessarily need to show off the product itself either—just make sure it promotes your brand.
8. Take Advantages of Facebook Chatbots
According to G2 Crowd, Facebook chatbots are the next big thing in marketing. Up to 85 percent of all customer-business interactions will take place without a human intermediary by 2020. Content delivered through Facebook Messenger had an open rate of 80 percent and a click rate of 13 percent. The same content delivered through email had an open rate of 33 percent and a click rate of 2.1 percent. In other words, email was completely outclassed by Messenger. Our advice? Consider implementing a chatbot on your business' Facebook page to promote your holiday sales!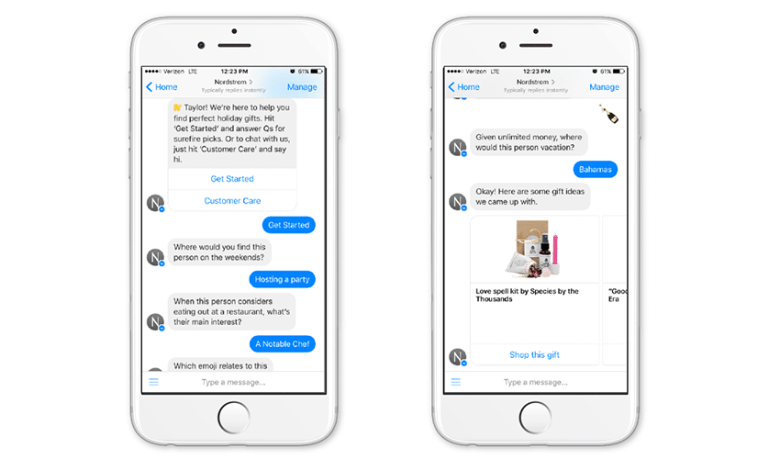 9. Give Back To A Charity
Give back during the holidays by giving to a charity. One way to do this is by donating a portion of all sales—say, 10%—to charity during a one or two day sales event. This encourages your customers to shop on a set day and makes a difference you and your customers can feel good about.
Now get to it!
And there you have it: eight social media tips to boost your holiday sales in 2018. For maximum traffic and sales, use one or more of these tips in tandem. Happy holidays!
via SocialReport.com