This post was written by Julia Gifford and originally appeared on the Printful blog
Social media marketing has always been a tricky game to play since the rules keep changing. One thing we have always known, however, is that it's a game that ecommerce entrepreneurs in particular need to be playing.
Here's a look at the biggest digital marketing trends you should be paying attention to during the 2017 holiday season.
Video marketing
It's no secret that video marketing is a major trend for marketers to exploit. With 50% of consumers who look for a video of the product before visiting the online store, we're able to deduce that video is an extremely effective method of drawing action out of the viewer. Now it's up to brands to make use of this content format to guide followers towards an action that will (hopefully) lead to a sale.
Consumers expect content to be available in video form. Studies show that a visitor is 25% more likely to lose interest in your content if it isn't in video format. 51.9% of marketers say that video offers the best ROI (return on investment) and that consumers themselves much prefer video content to any other type.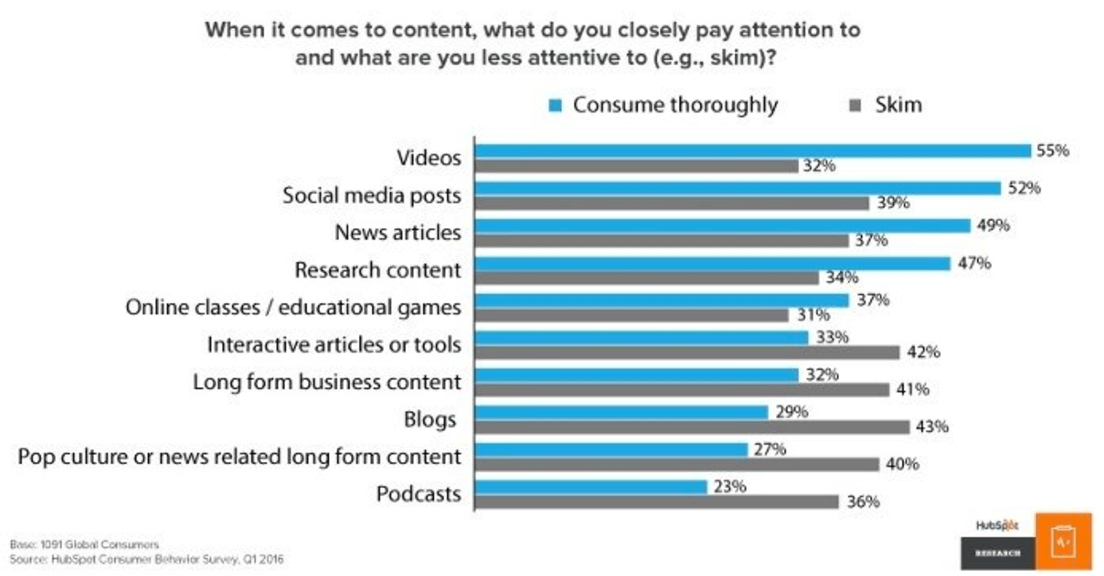 How you can do video marketing
There are plenty of tools to make video marketing easier than it seems.
Creating video content used to be an incredibly pricey endeavor, reserved only for those who could afford the equipment, knew how to edit, or who could afford to outsource all of that.
Thanks to modern day technologies (and market demand), plenty of tools have cropped up to help marketers and SMB business owners' lives easier in creating video content.
Here are some tools you can start with:
Keep it simple. Just because it's video, doesn't mean it has to be complicated! Take last year's video hit as an example – Nick Offerman's "Yule Log." Where he sits next to a crackling fireplace, whiskey in hand, staring at the camera….for 45 minutes. Sometimes the simple solutions are the best.
Personalized advertising
Humans are predictable. The more you play to their desires, the better results you're going to achieve.
Try these personalized advertising methods:
Retargeting
Did your visitor leave off on a certain page? Send them images of that item that they really wanted, reminding them of how great life would be with it. Even better? Give them a discount. Use Facebook Dynamic Product ads for this.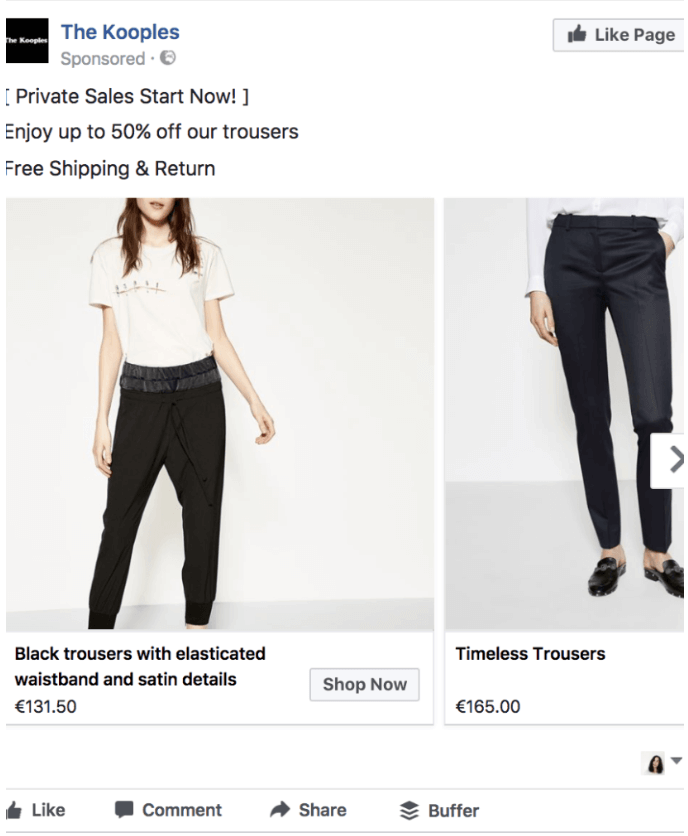 Create a custom audience of your existing buyer base
And show them ads that complement/upsell the products they've already bought from you. For example – is their t-shirt threadbare by now? Maybe they need a new one. Or perhaps since it's getting colder, they'd be interested in a hoodie or hat with a complementing design.
Take advantage of geographical locations
Most marketing platforms let you segment your audience – from Facebook to email marketing, you can choose to convey different messages to different groups of your followers. Here are just a few ways you can make the most of this:
Thanksgiving campaigns for Canadians – Segment out the Canadians and send them a personalized Thanksgiving advertising and/or email campaign. Thanksgiving in Canada falls on Monday, October 9th this year. Why not send them a nice email, thanking them for their business? And perhaps a little Canadian-only friendly discount or deal.
Southern hemisphere vs. northern hemisphere –  when thinking of holiday ecommerce sales, we Northerners are tempted to think about beanies, toques, sweaters, and scarves. But keep in mind that the holiday sales time for those on the Southern side of the earth are actually gearing up for their summer time. Try targeting a summery and warm-weather deal to those, for example, in Australia and New Zealand. For example, Startup Vitamins created an "ugly Christmas t-shirt" line with sublimated t-shirts from Printful. That way, warm-weathered people could still get in on the ugly sweater fun.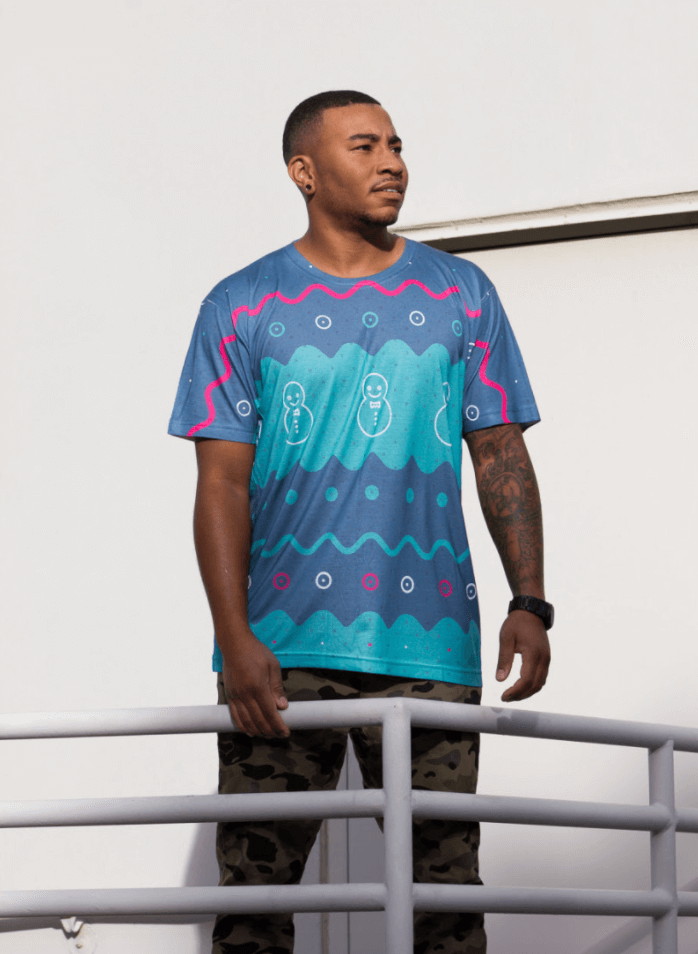 Mobile first approach
We are shifting to an ever more mobile-centric internet user experience. Since we have our little, portable, hand-held computers (aka smartphones) with us practically all the time, it has also become the most common means of consuming social media.
Here are some mobile-first tips for your social media marketing:
Any images with text should be big enough to read on a tiny screen
What might look good on you 35" retina display won't necessarily be compatible with small smartphones.
Make sure that any text that's on images or video you share will be legible on a smartphone.
Note: if you're creating advertising materials, you're going to have to balance a tricky line. Facebook will penalize your content by showing it to fewer people if the image contains too much text. You should limit your text to not taking up more than one-third of the image space. Use this tool by Facebook to check if you're within the boundaries.
Vertical video and images – don't waste space with horizontal content
Vertical is the next big thing – the amount of vertical videos has grown from 5% in 2011 to 30% in 2016. This is thanks to the rise of consuming (and creating) videos in a vertical format, that's helped along by platforms like Vine, Snapchat, and Instagram.
When your content is vertical, it takes up a proportionately larger amount of your screen compared to horizontally filmed, because they fit to the width of your phone. Most people are lazy and won't bother to turn their phones to get a full viewing experience.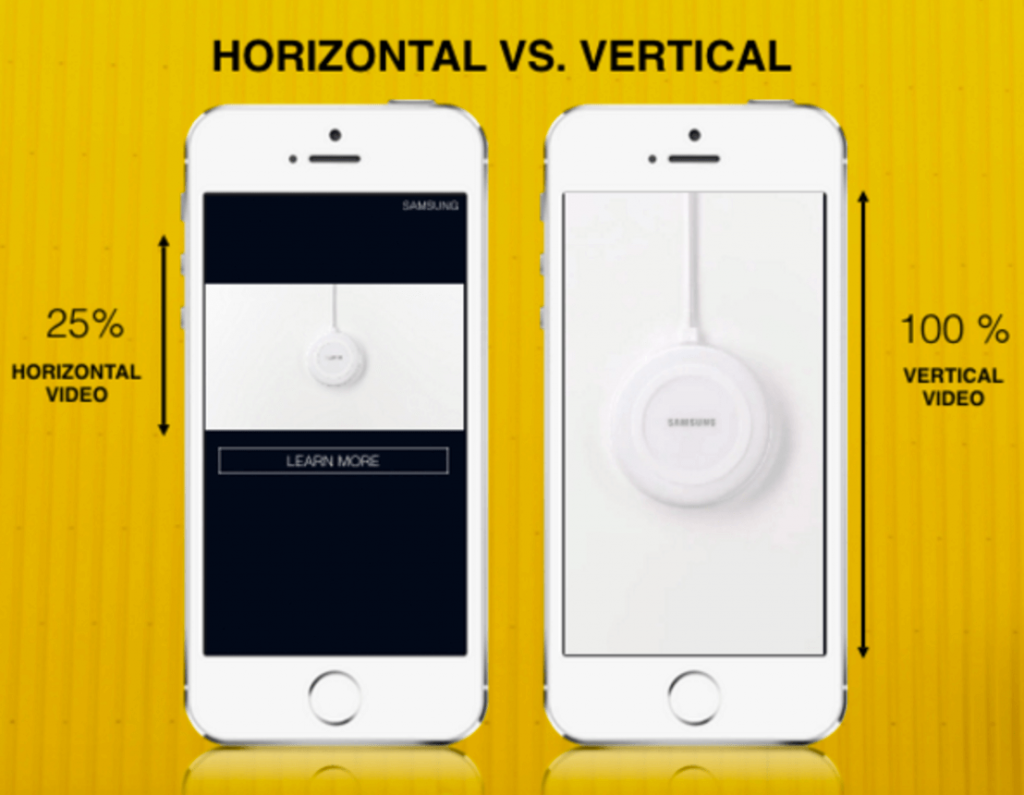 If you have video content with text, subtitle it
Recent studies show that 85% of Facebook video content is watched without sound.
Think about it – if the majority of social media time is on a mobile phone, chances are the people are on the go. Standing in line at the grocery store, on their morning commute, on the can…you get it. And these are all situations when you might not want to turn the sound on, and who has headphones?
To be sure, just subtitle your videos. Yes, it does take a bit longer, but it's certain to capture more interest.
Here are some free tools you can use:
Disappearing stories
Stories are possibly one of the currently most underrated marketing tools out there. You know the ones – whether it's Snapchat, Instagram Stories, or Facebook Stories. They're the snippets of your day that are up for 24 hours, then disappear into the abyss.
Stories have served as a direct line to followers – rather than seeing ultra-polished, on-brand marketing materials, you're seeing a more human snippet of the behind the scenes process, the people behind the brand, and possibly a little bit of humor.
Tim Ferriss, in a conversation with Noah Kagan, said that the best marketing tactic for selling his new book Tools of Titans, was the "swipe up" feature for Instagram stories. This beat out Facebook live, which he said was often hit or miss, depending on how much marketing and distribution muscle you can put behind it. Gone are the days of "go live, and people will watch".
What is the "swipe up" feature? It lets you connect a URL to the instagram story, and you can ask your visitors to swipe up, and they'll be taken to that URL.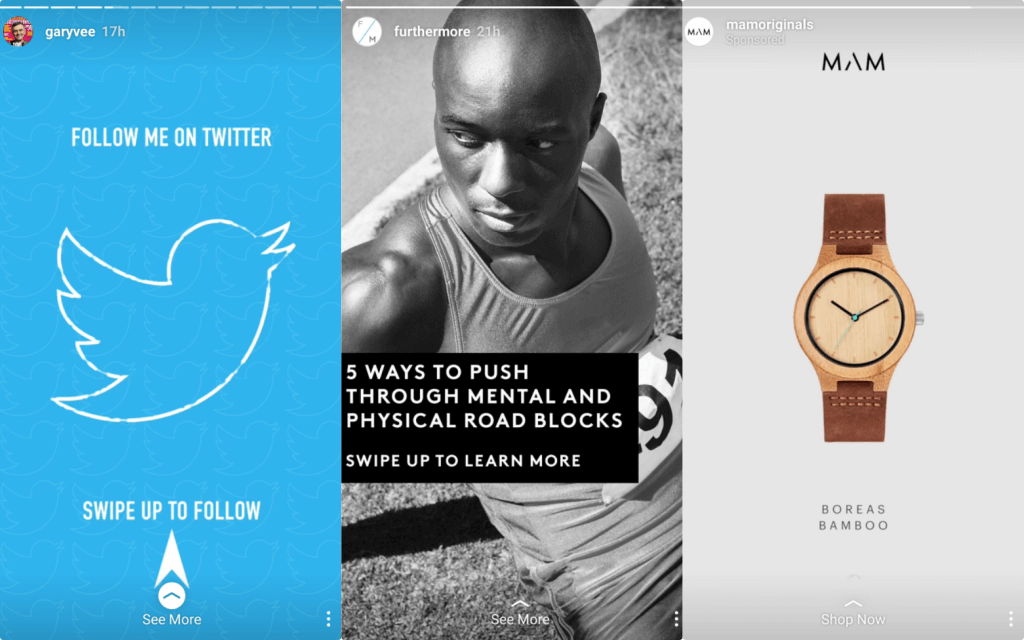 Note: the "swipe up" feature is only available to verified Instagram accounts at the moment. Keep an eye out, though.
How to implement disappearing stories?
First, you have to choose your platform – Snapchat, Instagram Stories, or Facebook Stories.
Here are just a few ideas of what you can do with your stories:
Share a teaser for an upcoming product
Show off some behind the scenes stuff – how you're updating your store, what your new product brainstorming process like, etc.
Show your followers what your entrepreneurial workstation is like – whether it's your dining room table or your favorite local coffee shop, it will bring you closer together with your followers.
Put yourself in the shoes of your buyers
The general rule of thumb of social media marketing this holiday season is simply to keep your buyer in mind. As long as you think like they do, are on the platforms they use, and produce content the way that people want to these days, you're going to do great.
Brands that will be able to leverage social platforms through personalization and video will be the flat out winners of the season.
Save
Save
Save