Have you ever wondered how the different parts of an Instagram post function? Look no further; reference this  easy-to-follow diagram (above) and best practices below, that break-up the working parts of this image-driven social media platform.
By understanding the functionality of Instagram, users can create the most optimal and engaging content to connect with their target audience.
________________________________________________
EYES = Photo
Make viewers STOP!
Posting photos that are engaging and of hi-quality will help to grab the attention of your brand's audience when they are scrolling — hopefully, your image will cause the audience to STOP the scroll.
To ensure the best engagement from your audience, ask yourself these eight questions before posting an image:
Does the photo meet Instagram's sizing guidelines?
Is the photo of hi-quality? Is it clear? Is it pixelated?
Is the image visually appealing?
Does the photo take the Rule of Thirds and Composition into account?
Is the image relevant to what your audience is interested in?
What are you trying to showcase?
Is the image aligned with your brand style or story?
________________________________________________
BRAIN = Caption
Provide context.
The caption portion of an Instagram post provides a place where meaning is given to a photo. This area is also a trigger section for engagement — so make sure to include a call-to-action or persuasive words whenever possible.
SIDE NOTE: Front-load your captions with valuable content or calls-to-action, and leave any hashtags, @mentions, or extra information for the end.
Good CTA's to include in your posts may include:
Click the link in our bio
Tag a friend
Like this post to show your support
Overall, the caption of a post should echo a brand's overarching voice.
________________________________________________
HEART = Comments & Like Section
Make them fall in love…
Engaging with audience members creates brand loyalty! Responding to questions or comments (good or bad) demonstrates you, the brand, care about your audience. Brand loyalty is of the utmost importance as a business in today's digital landscape.
So whether a comment or question is positive or negative, make sure to respond as quickly as possible.
If you don't have time to type out a response to every comment a post receives, at the very least, utilize Instagram's "heart "" option for comments.
________________________________________________
MOUTH = #
Amplify the reach and viewership of an Instagram post when you utilize hashtags.
Use specific and relevant hashtags to help connect and reach your target audience or people who are looking for exactly what you're posting about. Anyone who does a search for that hashtag may find your Instagram post.
Some Instagram users include a string of searchable hashtags as a way to get more followers, but the fact is, it looks spammy to the followers you do have. Limit your hashtags to three or four, tops, or hide them.
________________________________________________
FOOT = Geotag
Where have you been?
Geo-tagging your Instagram posts displays the desired location of each image. People can click on geotagged locations and see all of the posts that also utilized that location's geo-tag. This is a great way for a new audience to easily find you by location.
As with most social media platforms, Instagram is continuously changing. From top PR firms and social media agencies to independent practitioners, staying ahead of the technology curve is half the battle!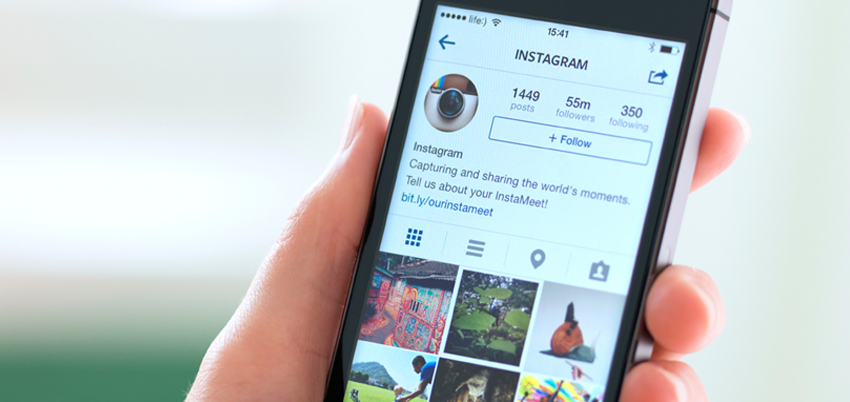 This article originally appeared on medium.com.
Save