What is the most viewed and linked page of the average website?
(Go ahead and guess. I'll wait.)
OK, times up. You probably guessed it – the homepage. Why is the home page the most popular page on most websites? It's usually a combination of two or three of the following reasons.
The home page is the oldest URL on the website and, therefore, has had the time to accumulate the most inbound links.
Most direct visits start on the home page.
The home page is the most advertised URL in all the various marketing channels.
As a result, the home page is one of the most important and visited pages on a website. Unfortunately, the home page of a website is, at best, a clumsy introduction and, at worst, poor in performance.
What makes a great home page? A great homepage is easy to use, easy to understand and helps a visitor find the information they are looking for. A kick-butt homepage takes a great home page to a higher level by converting visitors into fans or leads.
It's never too late to review your website homepage for new opportunity. Let's take a look at the most common elements found on effective website homepages. We've also highlighted these tactics in the image after the text, so be sure to check that out as well!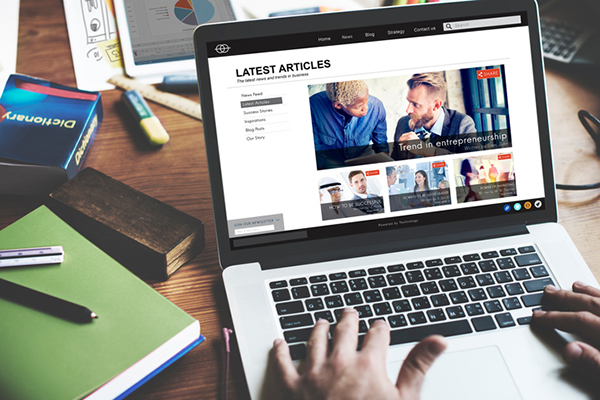 1) Lead the Way With a Clear Value Proposition
First, and foremost, a great home page has a clear value proposition. With a clear value proposition, the website visitor immediately knows the value of the solution being presented on the website, and – most importantly – why they should care enough to continue reading.
A value proposition isn't the same thing as a tagline. Your value proposition answers the following questions:
Why does this website and/or company exist?
What can I do on this website?
Am I the ideal customer for this website? Is this a fit for me?
If I'm your ideal customer, why should I buy from you?
The more elements on the page that are used to support the value proposition, the more powerful the home page becomes – and the better it performs.
2) User-Focused Design and Copy
Any marketing is more effective when it's written and designed for the reader. A home page is no different. By anticipating the questions a visitor will have, and addressing them on the homepage, the value proposition is clearer and the marketing is more engaging.
3) Intuitive Navigation
The navigation on a website continues to support the value proposition by making it easy for a reader to find specifics about of what the website offers. Without intuitive navigation, the value proposition lacks clarity.
4) Effective Calls-to-Action
Visitors usually visit a website to do something. They just might not know what that something is quite yet. It's the role of the home page to make offers to move readers forward in their research and/or buying process. Top-of-funnel and bottom-of-funnel offers help them do just that.
5) Content Promotion
Thoughtful content is a great way to engage readers who are new to your organization. This content might take the form of blog posts, resources, videos or any other format.
Regardless of the format, the purpose of this content is to educate and help readers answer questions and/or solve problems, which builds trust and credibility with readers. The home page is a great area to promote content this content to engage new readers.
6) Trust Builders
Another easy way to build credibility with readers is to use "trust builders" in the form of images or icons. This might be an image reading "Always Free Shipping" for an e-commerce site or another benefit, or differentiator, valued by readers.
By making this promise an image, it's more likely to be quickly understood by a reader. Additional trust builders include trust icons that are easily recognizable to the target audience, like a BBB (Better Business Bureau) A+ rating icon.
7) Thoughtful Design
Last, but certainly not least, a great website home page requires great design aesthetics. Just like a great meal is better received with great presentation, your marketing is more compelling when it's delivered using thoughtful, elegant design.  In this context, design isn't just the graphic elements.
Examples of thoughtful design includes improving readability and use by leading the eye to areas most important to readers, giving space between elements to create separation of ideas for readers, mobile-friendly design and other approaches that enhance the usability of the page.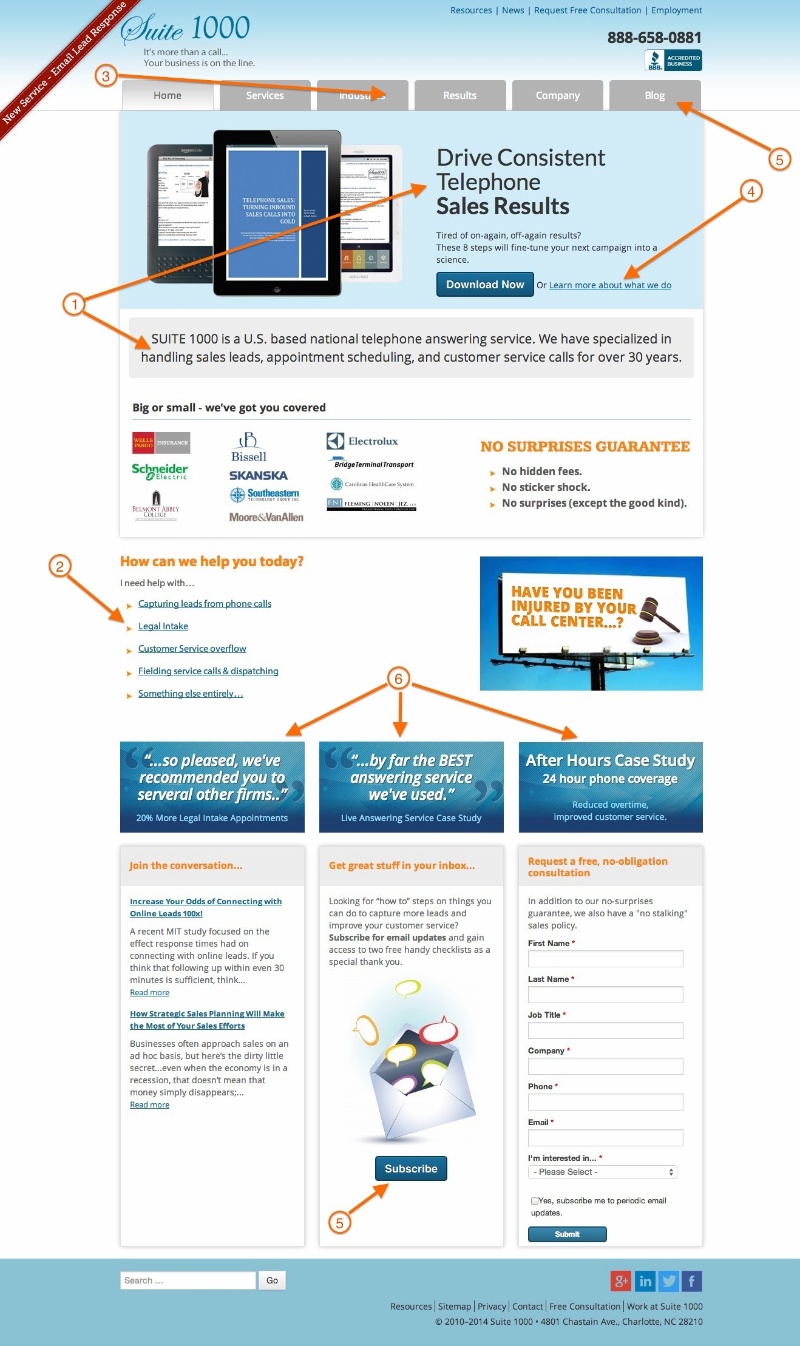 This article originally appeared on HubSpot.
Save
Save
Save
Save